Aditi Govitrikar says, Every woman has a story to tell and deserves an equal chance to shine through the stage of Marvelous Mrs. India 2023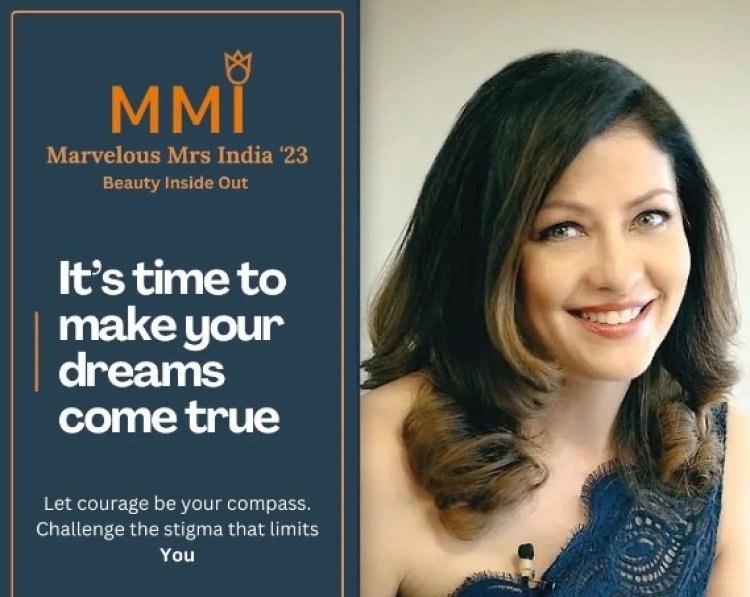 Aditi Govitrikar says, Every woman has a story to tell and deserves an equal chance to shine through the stage of Marvelous Mrs. India 2023
Actress Aditi Govitrikar, is on a mission to challenge conventional beauty standards and promote inclusivity within the world of beauty pageants. Her beauty pageant Marvelous Mrs. India Pageant, has taken the industry by storm, breaking barriers and empowering women of all backgrounds to embrace their uniqueness. Her pageant is all about where every woman is celebrated for her individuality and inner beauty that shines through.

Aditi Govitrikar challenges this notion by redefining the concept of beauty and inclusivity through her Marvelous Mrs. India Pageant. With a resolute commitment to diversity, she has dismantled barriers, opening doors for Mrs. from all ages and walks of life.

"Marvelous Mrs. India Pageant is not about conforming to societal expectations of beauty. Instead, it focuses on breaking stereotypes and celebrating the essence of womanhood. Aditi believes that true beauty lies in embracing one's flaws and unique attributes, rather than trying to fit into a narrow mold. Our Marvelous Mrs. India Pageant is a celebration of authenticity and individuality. It is a platform for all women, regardless of their age, height, color, or status, to showcase their inner beauty and strength. There are no restrictions or boundaries here; every woman is beautiful, and every woman deserves to be seen and heard. I want to encourage all the women of all body types to participate, embracing their curves, marks, and scars with pride. By doing so, I seek to foster positive body image and promote self-love among all contestants."

Aditi Govitrikar's vision goes beyond the conventional boundaries of beauty pageants. Whether married, divorced, or widowed, fat, thin, fair, dusky, black every woman has a story to tell and deserves an equal chance to shine on the stage of Marvelous Mrs. India. Through this stance, Aditi aims to inspire and empower women who have been sidelined due to societal norms.

https://www.instagram.com/p/Cvg0P4CLXxz/

By opening the doors to all women, Aditi is inspiring a new era of acceptance and celebration of individuality. The Marvelous Mrs. India Pageant 2023 serves as a beacon of hope for women, reminding them that true beauty radiates from within, transcending all superficial boundaries.