After Sharwanand, Actress Seerat Kapoor reunites with her debut ace choreographer, Raju Sundaram Master for the Power pack Party Anthem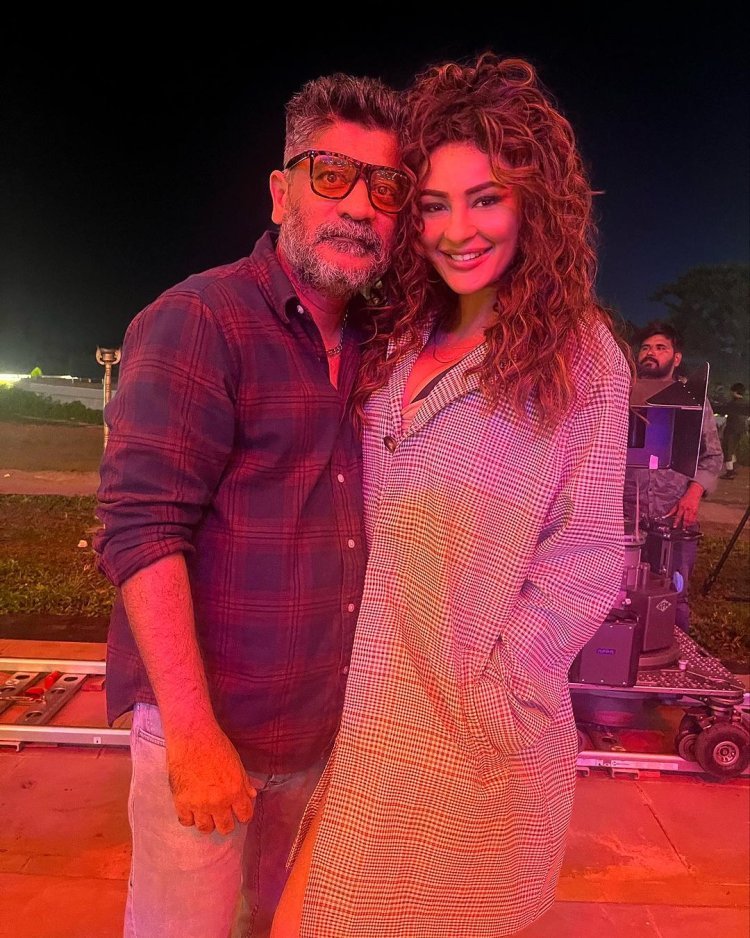 After Sharwanand, Actress Seerat Kapoor reunites with her debut ace choreographer, Raju Sundaram Master for the Power pack Party Anthem
In a heartwarming reunion that has set Tinsel town abuzz, the talented actress Seerat Kapoor has once again joined forces with the renowned Tollywood choreographer Raju Sundaram for her upcoming untitled rom-com, starring alongside her debut co-star Sharwanand. This delightful collaboration marks a return to the roots of Seerat's cinematic journey, as she rekindles her partnership with Raju Sundaram Sir, who played a pivotal role in launching her career.'
Sharing an adorable picture from the film's set, Seerat Kapoor posted a candid moment captured alongside the venerable Raju Master, in which their shared joy is palpable. Her caption reads, "You know you're doing something right when reunited with the team who launched you into the hearts of the audience. It's been 8 years, the infinite number from the lens I see it. Thank you #rajumaster for presenting me once again in my strongest light. You're a legend
."
This heartfelt message not only showcases Seerat's deep gratitude for her collaboration with Raju Master but also highlights the enduring impact and gratitude the actress has for Raju Master aka Raju Sundaram sir.
https://www.instagram.com/p/Cyw6AscIYgb/

The reunion is particularly special because it brings together the dynamic duo that made waves in their debut film, "Run Raja Run." The movie, released in 2014, marked Seerat Kapoor's first step into the world of cinema along with the brilliant choreography and guidance provided by Raju Master. For the unversed Seerat has completed the first schedule of this film in London and now the actress is also working along with Sharwanand after 8 long years for this film so we can surely say that its a major Deja Vu moment for actress Seerat Kapoor to work with these 2 amazing personalities for the film after so long.

As Seerat Kapoor embarks on this exciting new venture alongside her debut co-star Sharwanand, it's clear that she carries with her the invaluable lessons and experiences from her past collaboration with Raju Master.

Seerat Kapoor and Sharwanand have shot for a power pack party anthem song which is being chreographed by Raju Master. Seerat has made her big Bollywood debut alongside Tusshar Kapoor with Maarrich under Tusshar Entertainment Production and apart from Bhamakalapam 2, Seerat Kapoor will also be seen as a leading lady in Dil Raju's Aakasam Dati Vasthava film. The actress made her debut as a singer along with the melodious Ishaan Khan in a music video for Jackky Bhagnani's Jjust Music Label called AAO NA. Seerat will also be seen in Save The Tigers 2 web series which is presented by Mahi V Raghav.