Ajit Arora's Multi-starrer Spectacle Unaad Set to Captivate Audiences from July 8th On Jio Cinema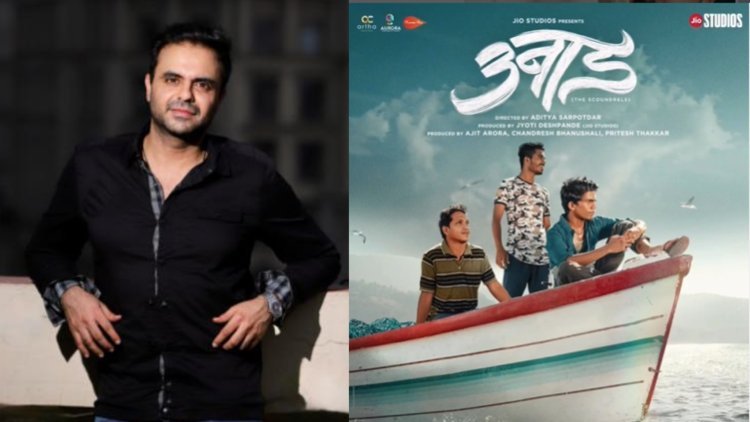 Ajit Arora's Multi-starrer Spectacle Unaad Set to Captivate Audiences from July 8th On Jio Cinema
As the clock ticks closer to the highly anticipated release of the multi-starrer "Unaad" on July 8th on JioCinema, the excitement in the air is palpable. At the heart of this grand production is the visionary producer, Ajit Arora, whose relentless efforts and passion have brought this cinematic masterpiece to life. With an amazing cast, a gripping storyline, and the perfect blend of entertainment and emotions, "Unaad" promises to be a treat for audiences across the globe.

'Unaad' is all set to leave an indelible mark on the hearts of viewers, serving as a profound tale of friendship and life-changing, coming of age experiences. With an ensemble cast of talented actors, 'Unaad' promises to take viewers on an unforgettable journey filled with laughter, tears, and heartfelt moments. The film beautifully portrays how friendships can help individuals overcome challenges, discover their true selves, and find solace in each other's presence.

Ajit Arora says : "Filmmaking is a collaborative art, and 'Unaad' is a testament to the magic that can be created when talented individuals from various domains unite. Our meticulous director Aditya Sarpotdar, talented writers, brilliant technicians, and the entire crew have poured their heart and soul into making this film a visual spectacle. I am grateful for their unwavering support & dedication throughout this exhilarating journey"

"The countdown to the release of 'Unaad' has begun, and I couldn't be more thrilled. JioCinema provides the perfect platform for our film to reach a vast audience, and I am confident that viewers will be captivated by the immersive experience. I eagerly await their response and hope that 'Unaad' will leave a lasting impression on everyone who watches it. It is purely a realistic take on today's generation. The film will showcase the journey of three youth in a beautiful way.

https://www.instagram.com/p/CuB1NruoXXq/

'Unaad' represents the culmination of Ajit Arora's vision for a timeless and unforgettable cinematic experience. Prepare yourself for a rollercoaster ride of emotions as "Unaad" hits the screens on July 8th, inviting you to join in the excitement and celebrate the magic of cinema.

For the unversed, Unaad stars, Ashutosh Gaikwad, Hemal Ingle, Abhishek Bharate, Chinmay Jadhav, Sandesh Jadhav, and Devika Daftardar in main lead.

Apart from this, Ajit Arora is best known for his Hindi superhit Film, '377 Ab Normal' which did remarkably well on the OTT platform & very soon he is going to come up with his next Hindi Feature Film .