Deepika Rani Crowned Mrs. Meerut 2023: Forever Star India's Empowering Celebration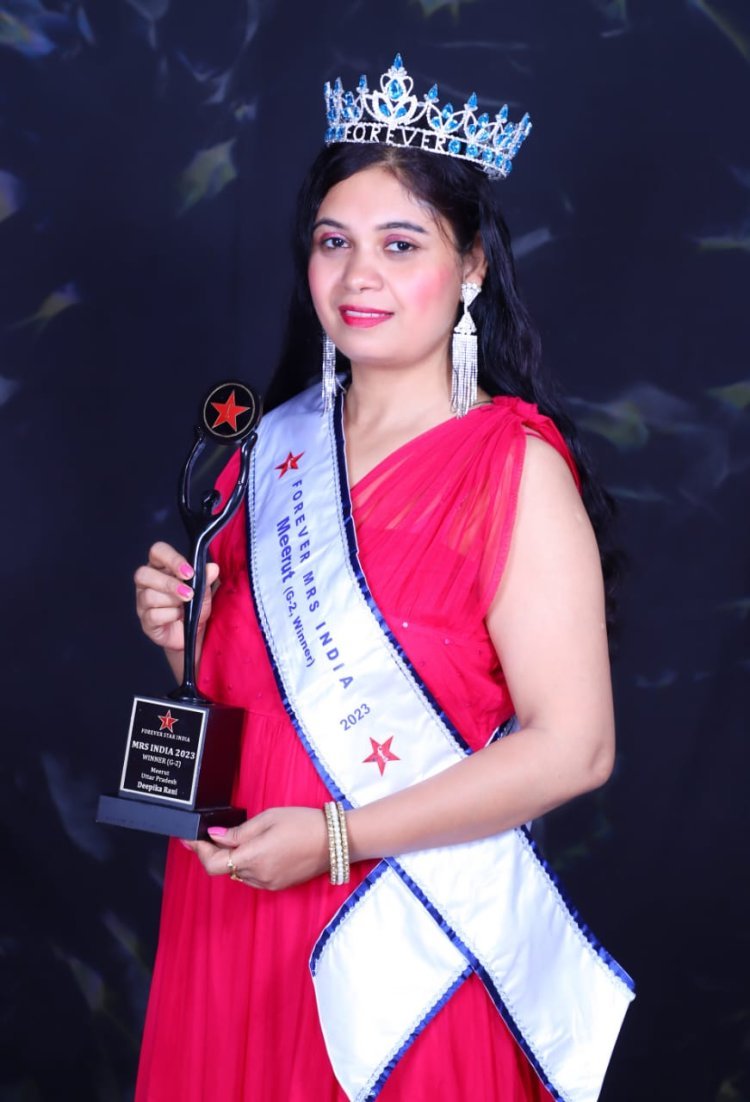 Deepika Rani Crowned Mrs. Meerut 2023: Forever Star India's Empowering Celebration
In a heartwarming celebration of love and empowerment, Deepika Rani has been crowned as the newly anointed Mrs. Meerut 2023 at the prestigious Forever Star India pageant. The title was bestowed upon her during the City finale of the 3rd Season of Forever Mrs. India, where she shone brightly among the contenders. Deepika's journey to the crown has been nothing short of extraordinary, captivating the judges, fellow contestants, and the audience with her exceptional qualities, radiant personality, and commitment to making a positive impact in her community.
Throughout the Talent rounds, Deepika showcased not only her captivating appearance but also a heart brimming with compassion and dedication. Her stage presence exuded confidence and elegance, reflecting her inner beauty and charisma, leaving an indelible mark on everyone's hearts.
The Forever Mrs. India pageant, organized by Forever Star India, is a celebration of womanhood, emphasizing inner strength, beauty, and empowerment on a global scale. What started as a national platform has rapidly expanded overseas in a short span of time, making it an international phenomenon. Forever Star India has successfully organized two previous seasons, and the anticipation for the Grand Finale of the 3rd season is building up.
The grand culmination of the 3rd season is scheduled to take place from 22nd to 24th September 2023 at the luxurious Marriott Hotel in the historic city of Jaipur, Rajasthan. This event promises to be a spectacular affair, showcasing the finest qualities of empowered women from across the country and beyond.
As Deepika Rani prepares to take the center stage once again at the upcoming Grand Finale, she carries with her the hopes, love, and best wishes from a multitude of supporters who are eagerly looking forward to witnessing her shine on the national platform. Forever Mrs. India is not just a pageant; it's a celebration of the essence of womanhood, and Deepika's presence exemplifies the strength and grace of modern women who aspire to make a positive difference in the world.