Maahee Sood and Aarab Sharma Crowned Winners of Alee Club Miss & Mr. Teen India 2023 in Glittering Delhi Event
India's Oldest Teenage Pageant Marks a Quarter Century of Nurturing Talent and Glamour New Delhi (India), August 22: Alee Club, the trailblazer of teenage beauty pageants, reached a momentous milestone as it celebrated the 25th edition of Alee Club Miss and Mr Teen India. The prestigious event, held in New Delhi on Saturday, brought together […]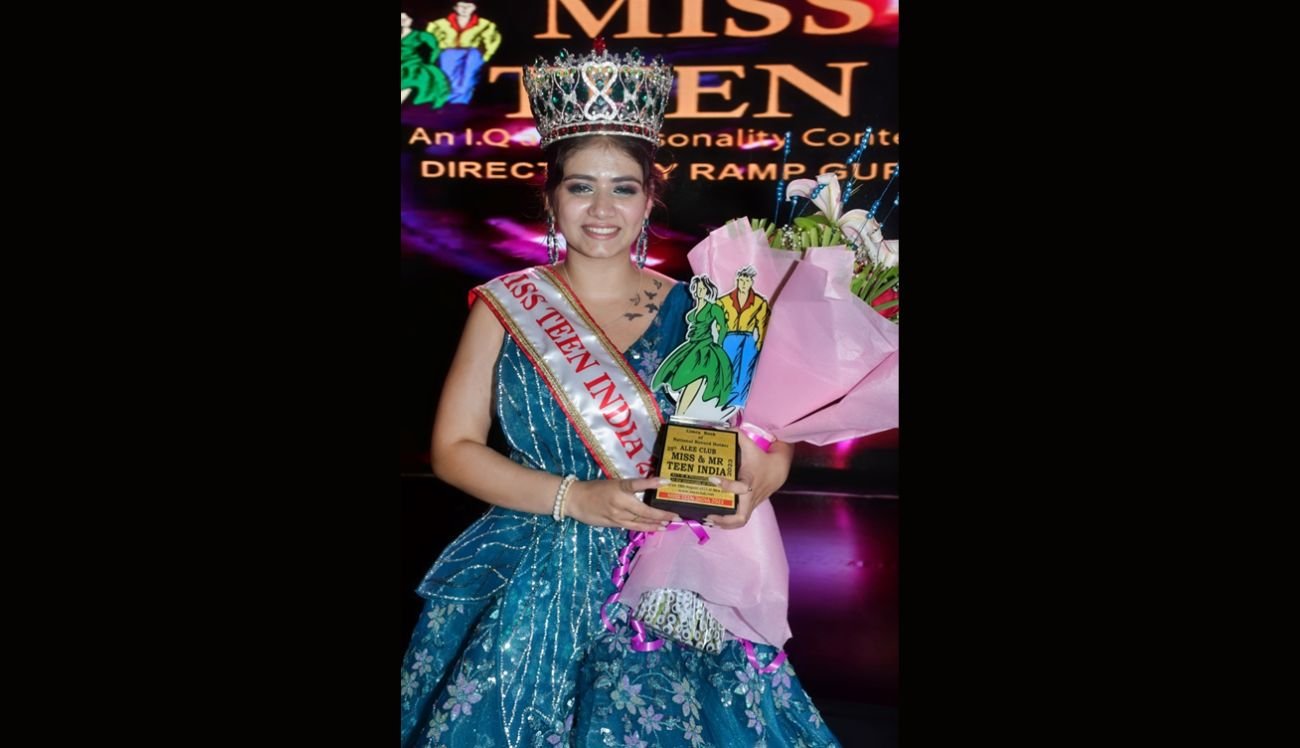 Maahee Sood and Aarab Sharma Crowned Winners of Alee Club Miss & Mr. Teen India 2023 in Glittering Delhi Event
India's Oldest Teenage Pageant Marks a Quarter Century of Nurturing Talent and Glamour
New Delhi (India), August 22: Alee Club, the trailblazer of teenage beauty pageants, reached a momentous milestone as it celebrated the 25th edition of Alee Club Miss and Mr Teen India. The prestigious event, held in New Delhi on Saturday, brought together gifted teenagers nationwide.
A pioneer since its inception in 1997, Alee Club Miss and Mr. Teen India have redefined the concept of teenage beauty and talent pageants. Show Director Sambita Bose, the visionary behind this enduring platform, saw beyond conventional beauty standards, recognizing the potential for every individual to excel in the entertainment industry. The event's legacy earned a place in the Limca Book of National Records.
The theme of the Alee Club Miss and Mr. Teen India 2023 event was "Talent and Awareness," focusing on HIV/AIDS. In addition to the conventional pageant segments, the event included an IQ and personality contest. Eminent personalities, including Arbaaz Khan, Varun Badola, Shahbaaz Khan, Ayub Khan, and Stefy Patel, formed the distinguished jury panel alongside Sambita Bose herself.
Maahee Sood from New Delhi was declared the Alee Club Miss Teen India 2023. Priyanshi Bhatia from Indore and Aditi Shekhar from Bangalore were declared as the 1st runner-up and 2nd runner-up respectively.
Similarly, Aarab Sharma from New Delhi was declared the Alee Club Mr Teen India 2023. Suryaansh Prithvijit from Bangalore and Abhimanyu VP, also from Bangalore, were declared the 1st and 2nd runner-ups respectively.
Speaking about the event, Show Director and Ramp guru Sambita Bose shared, "For over 25 years, Alee Club Miss and Mr. Teen India have been a platform for discovering young talent and a catalyst for transformation. Our mission has been to offer a stage for teenagers to showcase their intellect, personality, and talent, propelling them into the world of entertainment and glamour. We are ecstatic that Alee Club Miss and Mr. Teen India continues to captivate attention even after a quarter-century."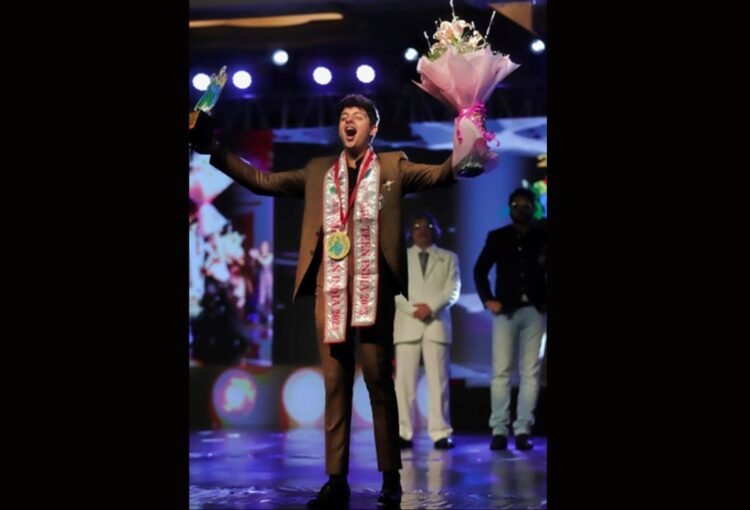 The pageant has played an instrumental role in nurturing emerging talent in the realms of glamour and entertainment. Guided by the vision of Ms. Bose, Alee Club Miss, and Mr Teen India has launched numerous individuals into regional and national film industries, including Bollywood, Tollywood, Bangla, and Punjabi.
Cine star Arbaaz Khan expressed his appreciation, stating, "It's an honor for me to be a part of this remarkable event that consistently sets new benchmarks in the entertainment industry. Alee Club Miss and Mr. Teen India have been the breeding ground for numerous leading names in our film and TV industry. I salute the creators for their foresight in establishing this incredible platform."
Under Ms. Bose's expert mentorship, participants have received rigorous professional training, enabling them to succeed in the competitive fields of acting and modeling. The accomplishments of Alee Club's standout performers have reverberated throughout the industry, with appearances on major television channels such as Colors, Sony, Star TV, MTV, and others. These talents have also graced esteemed fashion weeks, including Lakme Fashion Week, Amazon Fashion Week, and Blenders Pride Magical Moments.
The captivating evening was hosted by veteran actor and Mr. Teen India 2015, Rohit Raghav, and Alee Club Miss Teen India 2nd runner-up and MTV supermodel Swapna Priaydarshini. Dia Singh, Alee Club Miss Teen India 2019 and now a noted actor, and Shreejita Chakroborty, Alee Club Miss Teen India 1st runner-up 2021, added to the splendor of the event.
The occasion was graced by a constellation of dignitaries, celebrities, advocates, and law enforcement officials, ensuring its resounding success and unforgettable entertainment.
Backlink –
1st – http://www.aleeclub.net/