Pleasure Unveiled: The Transformation of India's Sexual Wellness Landscape through OTT Platforms
"From Taboo to Mainstream: The Evolution of India's Sexual Wellness Landscape and the Role of OTT Platforms, Including Adult Toys" New Delhi (India) : India, a country deeply rooted in conservative values and traditions, has been witnessing a remarkable transformation in its approach to sexual wellness, fueled by the influence of Over-The-Top (OTT) platforms such […]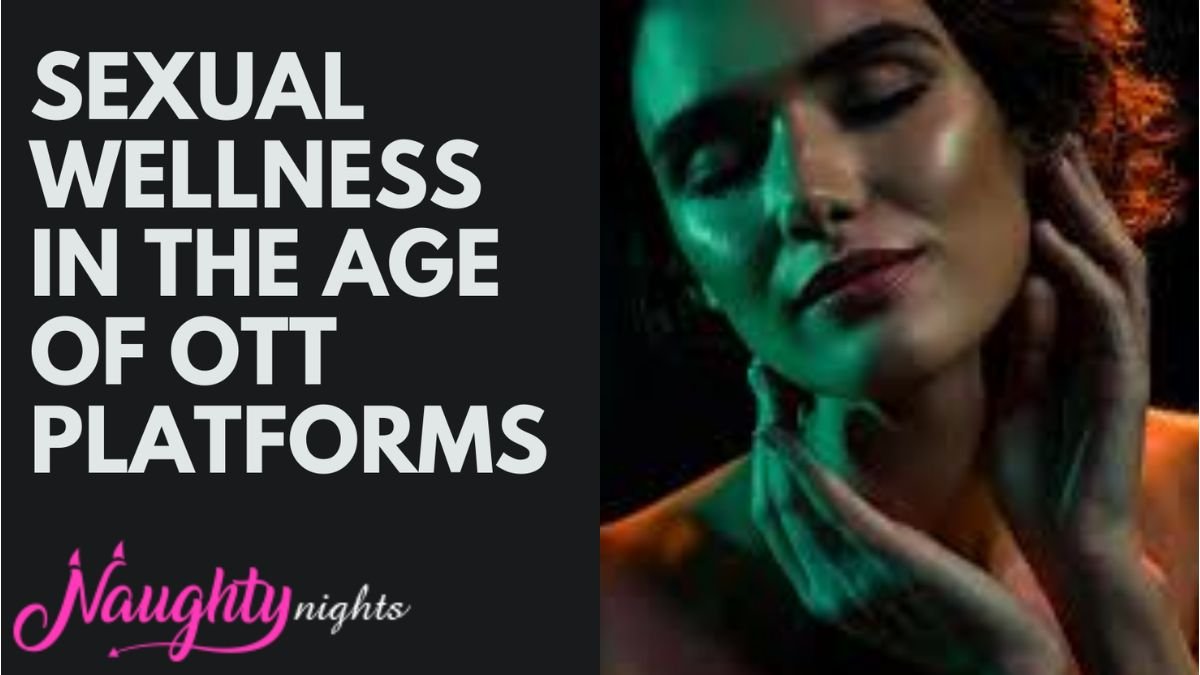 Pleasure Unveiled: The Transformation of India's Sexual Wellness Landscape through OTT Platforms
"From Taboo to Mainstream: The Evolution of India's Sexual Wellness Landscape and the Role of OTT Platforms, Including Adult Toys"
New Delhi (India) : India, a country deeply rooted in conservative values and traditions, has been witnessing a remarkable transformation in its approach to sexual wellness, fueled by the influence of Over-The-Top (OTT) platforms such as Netflix, Amazon Prime Video, and ALT Balaji. This shift, marked by a growing openness towards discussions about sexual health, pleasure, and well-being, reflects the changing dynamics of Indian society.
Traditionally, Indian cinema has been largely conservative when it comes to depicting sexuality and sexual health. However, the advent of OTT platforms has allowed filmmakers and creators to push the envelope, leading to a surge in content that explores sexual themes in a more open and unapologetic manner. Notable series and movies like "Lust Stories" on Netflix or "Four More Shots Please" on Amazon Prime Video or "Gandii Baat" on ALT Balaji have emerged as flag-bearers in this shift, addressing issues of sexuality, desire, and relationships more explicitly than ever before.
Accompanying this shift in narrative is the emergence of adult wellness products, such as intimate accessories and adult toys, in the mainstream. These products, once considered taboo, are now depicted and discussed openly in various OTT series and movies.
Shows that depict open conversations around intimacy, especially from a female perspective, have enabled more Indians to explore products that enhance adult wellness. The stigma around intimacy conversations is also reducing, especially among urban Indians, thanks to relatable and bold depictions in web series. In fact, multiple online platforms that sell wellness products ranging from lingerie to massage oils have reported 3-4 times higher sales in the last 2 years.
The growth is particularly high for products perceived as premium, discreet and promoted by influencers. Urban Indian women are more open to experimenting with adult wellness products compared to earlier years when conversations around intimacy were taboo. The promotions are also targeted – products are placed in specific high-impact scenes that prompt audiences to explore similar products.
While OTT shows do not directly promote or endorse brands, industry experts have noted a strong correlation between shows that depict intimacy openly through characters and a rise in sales of adult wellness products. According to Mr. Vishal Aggarwal, Marketing Head at Naughty Nights, "The relatability of characters and depictions that are progressive yet grounded in reality are contributing to removing inhibitions around intimate conversations. This is a positive shift towards a more open, safer, and innovation-focused industry catering to adult wellness.
To bridge this knowledge gap, Naughty Nights offers live chat and phone support, ensuring that customers can access expert guidance and assistance in product selection, troubleshooting, and any other concerns they may have." This move towards more openness, acceptance, and education signifies a cultural shift in the way Indians approach and embrace their sexual well-being, largely influenced by the evolving world of OTT content.
The inclusion of adult wellness products in Indian OTT content is part of a broader initiative to empower sexual wellness. By bringing these products into the limelight, content creators aim to challenge societal norms, reduce stigmatization, and foster a more inclusive dialogue about sexual health. This newfound openness reframes the narrative surrounding sexual wellness, highlighting its significance in promoting overall well-being.
While this cultural shift towards more open discussions about sexual wellness and the inclusion of adult wellness products is undoubtedly a positive step forward, it also raises important ethical considerations. Critics argue that the explicit promotion of these products could potentially lead to unrealistic expectations and even objectification. It is essential for content creators to handle this transformation responsibly, ensuring that the depiction of adult wellness products aligns with ethical considerations, promotes consent, and does not perpetuate harmful stereotypes.
The transformation of India's sexual wellness landscape through OTT platforms is a delicate balancing act. On one hand, it challenges deeply ingrained taboos and paves the way for more open conversations about sexual health. On the other hand, it necessitates a responsible approach to ensure that the promotion of adult wellness products contributes positively to societal change.
The transformation of India's sexual wellness landscape through OTT platforms is a testimony to the evolving dynamics of the nation. The normalization of adult wellness products in mainstream media is a significant step towards promoting sexual wellness and reducing the stigma around these discussions. However, it is imperative that this shift is navigated with care and sensitivity, ensuring that it remains a force for empowerment and positive change in Indian society. The journey towards a more open and inclusive dialogue on sexual wellness is well underway, and it is up to content creators, platforms, and society as a whole to continue shaping this transformative narrative.