Seerat Kapoor's latest workout video is the dose of fitness inspiration you need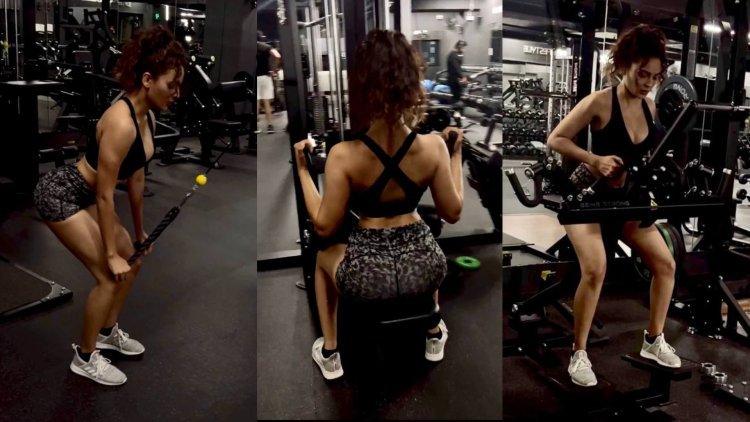 Seerat Kapoor's latest workout video is the dose of fitness inspiration you need
Seerat Kapoor, the renowned actress and fitness enthusiast, has been setting new benchmarks with her intense gym workouts. In a recent video shared on social media, Seerat Kapoor left her fans and fitness enthusiasts awestruck with her incredible dedication and determination. Over time, she has transformed her body and mind through consistent training and a disciplined approach to fitness. Her stunning physique is a testament to her hard work, dedication, and perseverance.

Seerat Kapoor's intense gym workout video showcases her unwavering commitment to her fitness journey. The video captures her engaging in a variety of challenging exercises, such as weightlifting, HIIT training, and functional movements. With every rep and every drop of sweat, Seerat proves that she is determined to push her physical limits and achieve her goals. Seerat Kapoor's intense gym workout video has undoubtedly sparked a wave of motivation among her fans and fitness enthusiasts alike.

Dressed in a black sports bra and grey mini shorts, with a high pony tail and a natural no-makeup look, Seerat exudes confidence and radiance as she pushes herself to new limits, inspiring everyone who watches her video.

Check out the video now,
https://www.instagram.com/p/Cul6v6aA5J0/?img_index=1

Sharing the video on her social media she captioned, "Incase you heard; A Pilates body can't lift!
Thank you for the sweaty grind @smackjil
" Seeing the video fans started showing their love for the actress who is giving major fitness motivation to which one wrote, "Dayyyuuummm that's some discipline and hardwork
" another wrote, "This serves us as a major motivation
"

Seerat's video serves as a reminder that achieving one's fitness goals is possible through consistent effort and a holistic approach to well-being. So, let Seerat Kapoor's gym workout video be the fuel that ignites your motivation to embark on your own fitness journey, pushing boundaries and surpassing limitations along the way.