Sonakshi Batra: Feels good to be a part of a show like Udaariyaan that continues to receive so much love from audience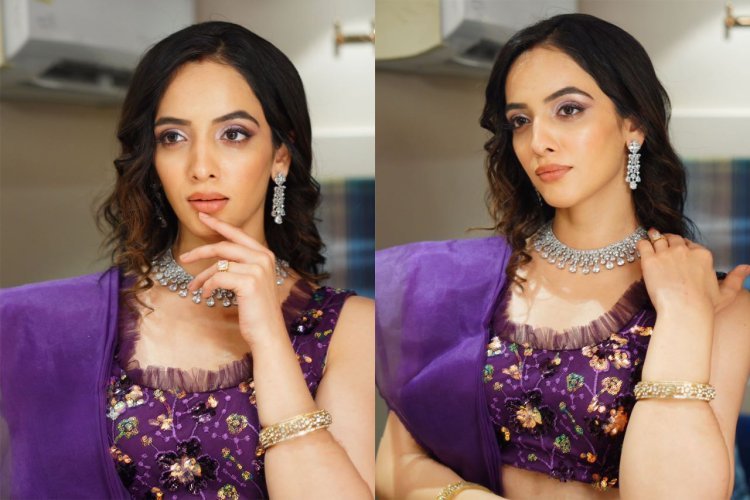 Sonakshi Batra: Feels good to be a part of a show like Udaariyaan that continues to receive so much love from audience
Udaariyaan has completed 600 successful episodes and the team is rejoicing in the milestone. Actor Sonakshi Batra, who plays Naaz in the show, is happy to be a part of this journey. The show is by Ravie Dubey and Sargun Mehta's Dreamiyata Production.
"It feels really good to be a part of the show that continues to receive so much love from the audience," she says.
Shows highlighting the culture and people of Punjab are a hit. "The public readily accepts the blending of several cultures in TV and movies today if the tale is compelling. The credit for the success of Punjabi television programmes goes to everyone who helped in their creation. It's encouraging to see how many people's hearts are being ruled by Punjabi shows," she says.
Praising team Dreamyiata and Ravie and Sargun, Sonakshi adds, "They create spaces for the people in their team to interact and strengthen their bonds with one another. The environment on the set is always fun and cozy."
Thanking the viewers for showing their love and support to Udaariyaan, the actor says, "I am overjoyed by the positive feedback that viewers are still giving Naaz. Like you have always done, kindly continue to shower your love and support over (smiles)".
The show is going to take some major twists and turns in coming weeks, reveals Sonakshi. "Naaz is always up for some mischief and continues levelling up her game along with Nehmat. So the show is going to take some dramatic turns and there will be many surprises. But I won't be able to reveal much now, you'll have to watch the show to stay informed. Surely you will enjoy what's going to happen next," she says.