Urvashi Rautela Becomes President of Miss Universe Bahrain as Her Net Worth Soars to $65 Million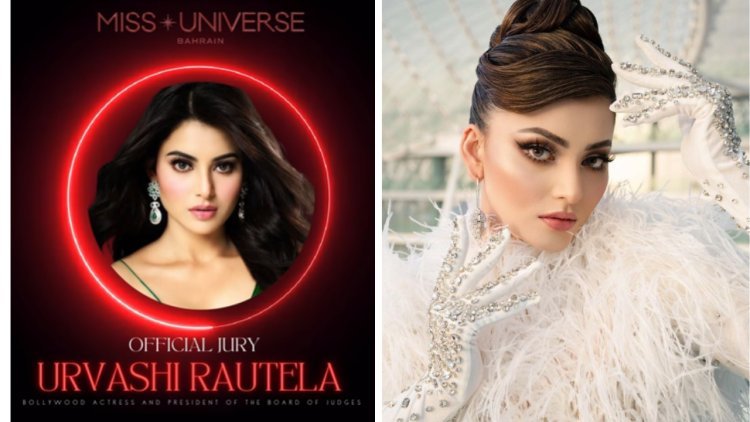 Urvashi Rautela Becomes President of Miss Universe Bahrain as Her Net Worth Soars to $65 Million
Actress Urvashi Rautela, who is India's No. 1 highest-paid actress most followed and loved global celebrity as per Forbes India, and Bollywood's youngest superstar has no way to look back in making everyone proud of herself. In a remarkable turn of events, Bollywood sensation Urvashi Rautela has not only captivated hearts with her mesmerizing beauty and acting prowess but has also managed to achieve unprecedented success in the world of pageantry and leadership.

One of the biggest news coming over Urvashi Rautela is that the actress has been appointed as the President of Miss Universe Bahrain. This exciting announcement has not only captivated the beauty pageant world but has also contributed to a significant surge in Urvashi Rautela's net worth, which now stands at a staggering $65 million. (INR 6.5 crore)

The official announcement was made by the Miss Universe Bahrain organization on their social media platforms, where they warmly welcomed Urvashi Rautela as the newest addition to their Selection Committee. The announcement read, "Meet the last member of our Selection Committee — the President of our Selection Committee — Bollywood Multimedia Superstar and iconic Miss Universe India 2015 — URVASHI RAUTELA
"

https://www.instagram.com/reel/CwrX0CjvJ7k/?igshid=MzRlODBiNWFlZA%3D%3D

Urvashi Rautela's journey to becoming the President of Miss Universe Bahrain is nothing short of remarkable. Urvashi Rautela's association with Miss Universe Bahrain marks a new and exciting chapter. Her appointment as the President of the Selection Committee speaks volumes about her industry knowledge, experience, and dedication to promoting beauty, talent, and empowerment among young women.

Urvashi's appointment to this prestigious role has not only enriched her career but has also substantially increased her net worth to an impressive $65 million. Urvashi Rautela's journey is a shining example of talent, and hard work. From her roots in India to her global influence, she has proven that barriers are meant to be broken and dreams are meant to be realized.