Valentine's Day Release Poster for 'Umbrella', A Musical Love Story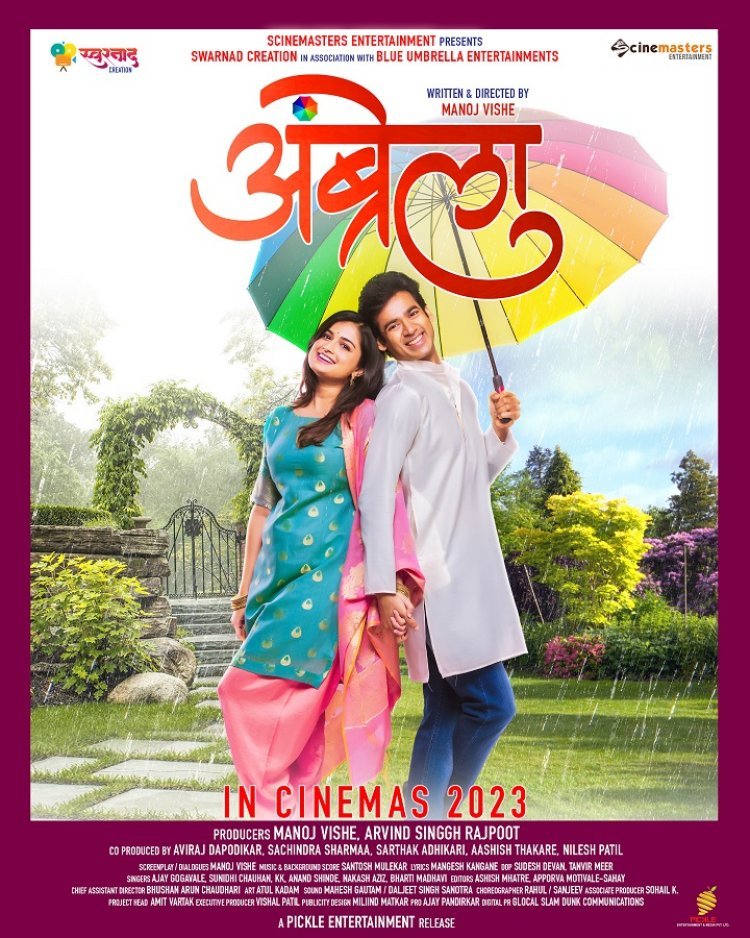 Valentine's Day Release Poster for 'Umbrella', A Musical Love Story
On Valentine's Day, the makers of the film 'Umbrella', Swarnad Creation and Blue Umbrella Entertainment, presented the release poster of their movie. Directed by Manoj Vishe, the film stars Hemal Ingle, Abhishek Sethiya, Arun Nalawade, and Suhita Thatte in key roles, and is presented by Scinemasters Entertainment.
The film is a tender love story of a well-educated couple, with a musical backdrop. However, their love creates emotional turmoil in their families due to the unmet expectations of parents. Director Manoj Vishe expressed that the film's captivating music and unique love story will connect with the audience. 'Umbrella' is set to release in the second quarter of 2023, and is produced by Manoj Vishe and Arvind Singgh Rajpoot, and co-produced by Aviraj Dapodikar, Sachindra Sharmaa, Sarthak Adhikari, Ashish Thakre, and Nilesh Patil.
The music is composed by Santosh Mulekar, with lyrics by Mangesh Kangane, and features songs from singers such as Ajay Gogavale, Late K.K., Sunidhi Chouhan, Nakash Aziz, Anand Shinde, and Bharti Madhvi. Scinemasters Entertainment's presenter, Arvind Singgh Rajpoot, praised the film, stating that it's a family movie that would resonate with the audience, and the company is committed to backing good content.