Mayuri Nanda Crowned Miss Jamshedpur 2023: A Shining Star in Forever Miss India Pageant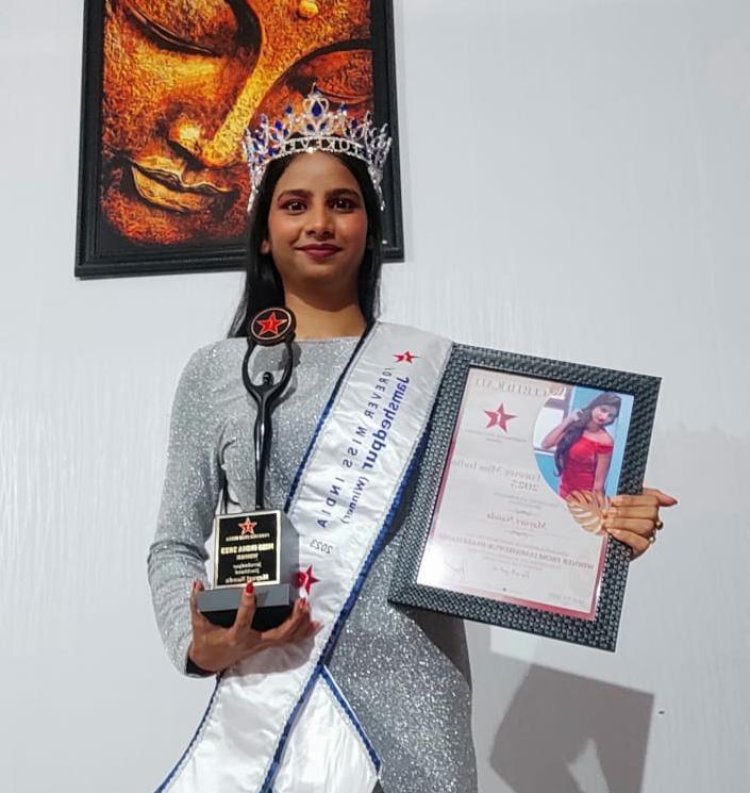 Mayuri Nanda Crowned Miss Jamshedpur 2023: A Shining Star in Forever Miss India Pageant
Mayuri Nanda, the newly crowned Miss Jamshedpur 2023, has captured the hearts of many with her remarkable journey in the Forever Miss India pageant organized by Forever Star India. Mayuri's coronation at the City finale of the 3rd Season of Forever Miss India has earned her love, blessings, and well-wishes from all around.
Throughout the competition, Mayuri showcased her exceptional qualities, radiant personality, and dedication to making a positive impact in her community during the Talent rounds. Her confidence and poise on stage were awe-inspiring, matched only by her genuine warmth and kindness towards her fellow contestants. It was these qualities that truly set her apart and earned her the prestigious title of Miss Jamshedpur.
The Forever Miss India pageant is not just a national platform but has gained global recognition, celebrating the essence of womanhood and emphasizing inner beauty, strength, and empowerment. Forever Star India's success in organizing the event is evident from the previous two seasons, and the 3rd season is shaping up to be even more extraordinary.
As Mayuri basks in the glory of her recent victory, she is already gearing up for the Grand Finale of Forever Miss India, scheduled to take place in September at the luxurious Marriott Hotel in Jaipur, Rajasthan. This eagerly awaited event promises to be a grand celebration of womanhood and will attract participants from all over the world.
Mayuri Nanda's journey to becoming Miss Jamshedpur is a testament to her dedication, warmth, and genuine kindness. As she looks forward to the upcoming Grand Finale, the world eagerly awaits to witness her grace and charm on an even bigger stage.