Preeti Jhangiani Shares Insights on Her Role in "Kafas"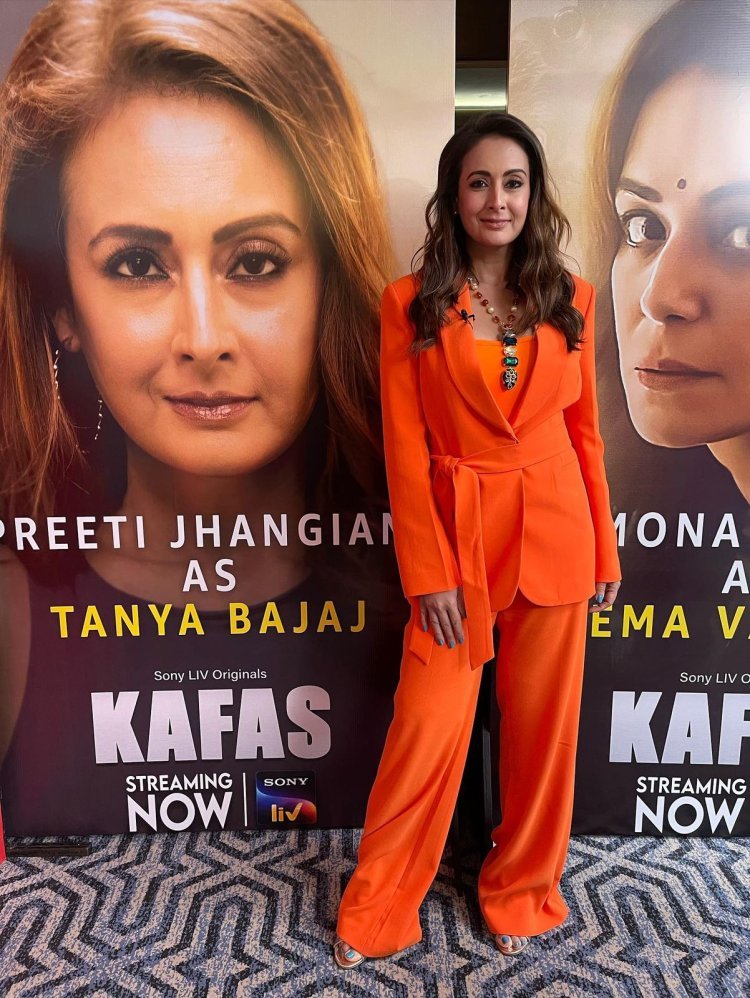 Preeti Jhangiani Shares Insights on Her Role in "Kafas"
Preeti Jhangiani is making a remarkable comeback with her latest web series, "Kafas," which has been steadily gaining momentum and has now become the most-watched show on SonyLiv. Jhangiani portrays an exciting character in the series, centered around a middle-class family in Mumbai whose school-going child is on the verge of stardom.
Delving into her character, Jhangiani sheds light on Tanya Bajaj, a role she describes as profoundly genuine. Tanya is a star wife who maintains a facade for the public, concealing the struggles she faces within. As a devoted mother, Tanya is willing to go to any lengths to protect her son. Jhangiani expresses her pleasant surprise at being offered such a character, as it deviated from the typical roles she is usually cast in. The presence of a grey side to Tanya's personality added excitement and challenge to Jhangiani's performance. The decision by casting director Mukesh Chhabra and director Sahil Sangha to go against the norm in casting Jhangiani turned out to be a rewarding choice.
Jhangiani also discusses the hurdles she encountered during filming, specifically the need to transition from a filmy mode to fully immerse herself in Tanya's shoes. The process demanded restraint during the scenes, and Jhangiani credits director Sahil Sangha for his guidance in achieving the right tone.
"Kafas" has become a resounding success, with Preeti Jhangiani's portrayal of Tanya Bajaj capturing the attention of audiences. Her ability to tackle diverse roles showcases her versatility as an actor. As the series continues to gain traction, viewers eagerly anticipate Tanya's captivating journey within the middle-class family in Mumbai.