Unveiling the Power-Packed Teaser of The Purvanchal Files: A Riveting Saga of Action, Integrity, and standing against corruption
Hindi cinema has always celebrated the valiant efforts of honest and dedicated police officers who stand unwavering against corruption, emerging as beacons of hope. The highly anticipated Hindi feature film, The Purvanchal Files,set to hit cinemas on September 22, 2023, carries this torch forward. This action-packed thriller revolves around the relentless pursuit of justice by […]
Unveiling the Power-Packed Teaser of The Purvanchal Files: A Riveting Saga of Action, Integrity, and standing against corruption
Hindi cinema has always celebrated the valiant efforts of honest and dedicated police officers who stand unwavering against corruption, emerging as beacons of hope. The highly anticipated Hindi feature film, The Purvanchal Files,set to hit cinemas on September 22, 2023, carries this torch forward. This action-packed thriller revolves around the relentless pursuit of justice by a Deputy Commissioner of Police (DSP), determined to cleanse the city of crime and corruption.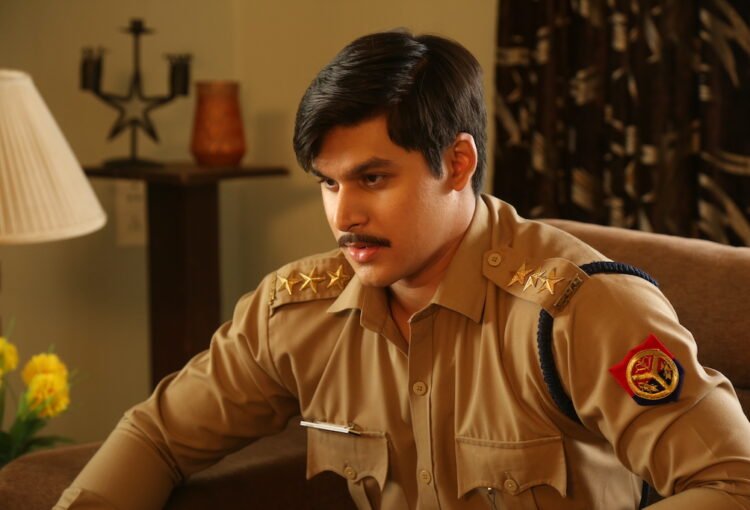 In a significant Bollywood debut, actor R Siddharth, known for his impactful performances in South Indian films, takes on the role of the formidable DSP Ritesh Pandey. Produced under the banner of Rudraksha Telefilms and directed by Swarup Ghosh, The Purvanchal Files promises to be a riveting cinematic experience that will keep audiences on the edge of their seats.
In The Purvanchal Files, Siddharth steps into the shoes of DSP Ritesh Pandey, a character known for his unwavering commitment to justice. Siddharth's personal resonance with characters of strong moral values shines through, both on and off-screen. Sharing the screen with seasoned actors like Zarina Wahab, Govind Namdev, Mukesh Tiwari, and Hemant Pandey, Siddharth considers this experience as a significant learning opportunity.
As the teaser of The Purvanchal Files is unveiled, it promises a gripping narrative filled with action, power-packed performances, intense dialogues, and evocative music. It is a cinematic experience that will leave audiences craving for more. Stay tuned for its theatrical release on September 22, 2023, as we delve into the enigmatic world of crime and the indomitable spirit of justice in the heartland of Purvanchal.
Director Swarup Ghosh, the visionary behind The Purvanchal Files, shared his insight on the film's essence that in every frame, The Purvanchal Files is a journey towards the triumph of truth, where action isn't just a sequence, it's the beating heart of integrity.
Lead actor R Siddharth shared "portraying DCP Ritesh Pandey was not just a role, it was an immersion into a world of unyielding determination. The Purvanchal Files is a tribute to the indomitable spirit of those who stand against corruption".
The film not only showcases Siddharth's acting prowess but also his dedication to authenticity. He personally executed a significant portion of the film's action sequences, adding a heightened sense of realism. This immersive approach not only underscores his versatility as an actor but also instils a heightened sense of realism in the action sequences, promising an adrenaline-pumping cinematic experience.
The Purvanchal Files doesn't stop at action, it offers a well-rounded narrative with four situational songs, including a celebration song, an item number, a romantic melody, and a title track. Filming took place in Mumbai, Mirzapur (U.P.), and Nainital, contributing to the film's rich tapestry.
Behind the gripping story and screenplay of The Purvanchal Files is Rajendra Tripathi, with powerful dialogues penned by Nisar Akhtar. The music and background score, composed by Somon Sarkar Kuti, and lyrics by Swagat, Neetu Pandey, and Kranti Dwivedi, add depth to the narrative. In addition to R Siddharth, the film features Shivani, Zarina Wahab, Govind Namdev, Mukesh Tiwari, Hemant Pandey, Amita Nangia, and Heramb Tripathi in crucial roles. Set in the Eastern Region of Uttar Pradesh, specifically Balia, the film delves into the gripping narrative of crime, corruption, and a relentless pursuit of justice. In this film, truth and integrity are pitted against corruption and crime, setting the stage for a thrilling showdown.